SOLD OUT Save Our Venues: Iconic Scottish Venues print – Second Run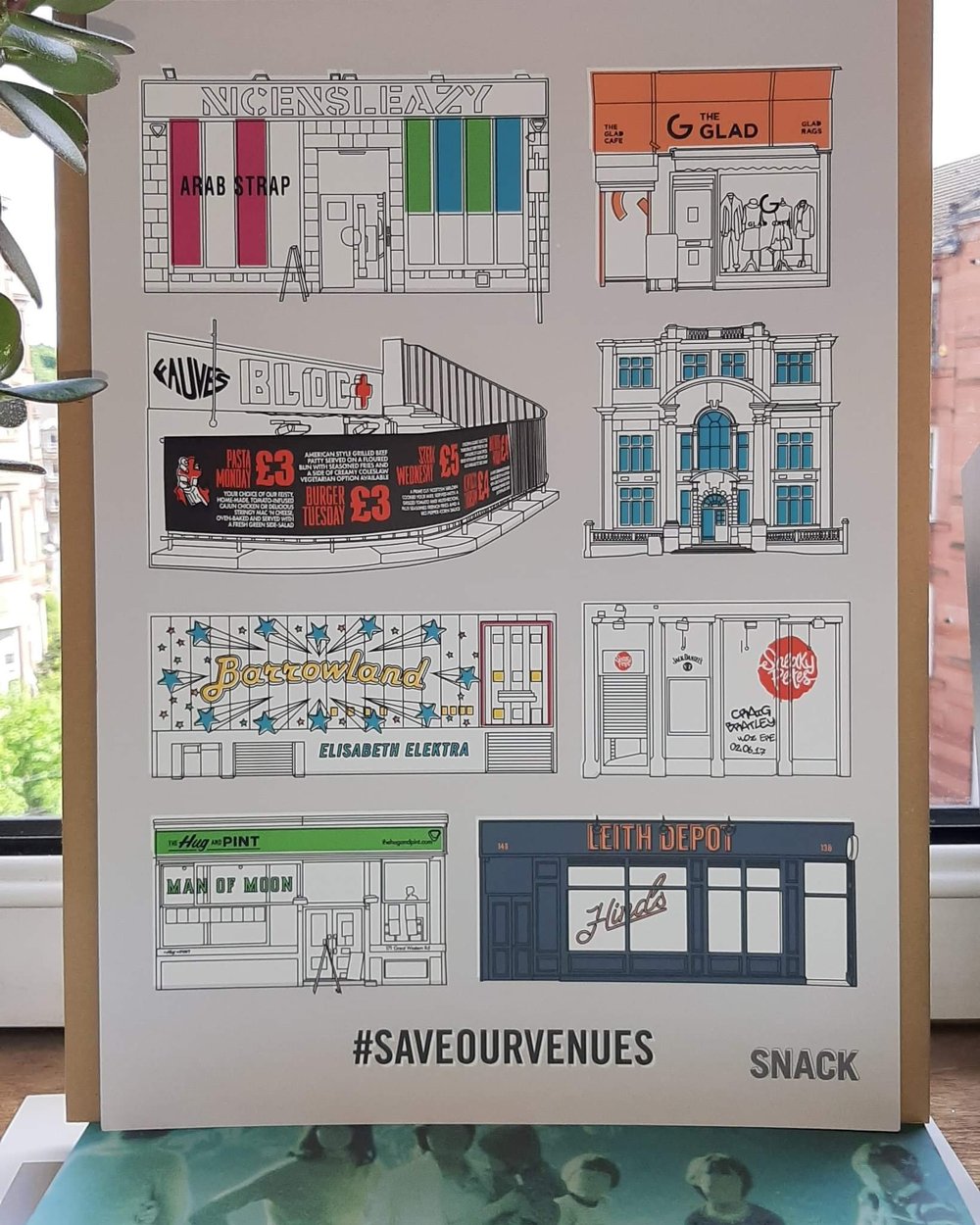 A3 Limited Edition Print (50) on premium quality acid-free 270gsm Splendorgel paper.
Our fantastic #SAVEOURVENUES illustration was created by illustrator Fionnlagh Ballantine. 
The first run of these prints sold out back in June. We've had loads of people asking if we'll do more, so here they are!!
50% of the proceeds from the sale of these prints will be donated to Music Venue Trust's 'Save Our Venues' campaign and 50% will be used to support the work of our freelance writers and designer.
Use the code FREEGLASGOWDELIVERY for... Free Greater Glasgow and Lanarkshire Delivery (we deliver, safely by hand).
If you have any questions please email: [email protected]
We can post to anywhere in the world. Get in touch by email for P&P prices for deliveries outside the UK.
Thank You,
Kenny and all of the SNACK magazine team.