SNACK magazine: Issue 41 – July 2022 [Print edition]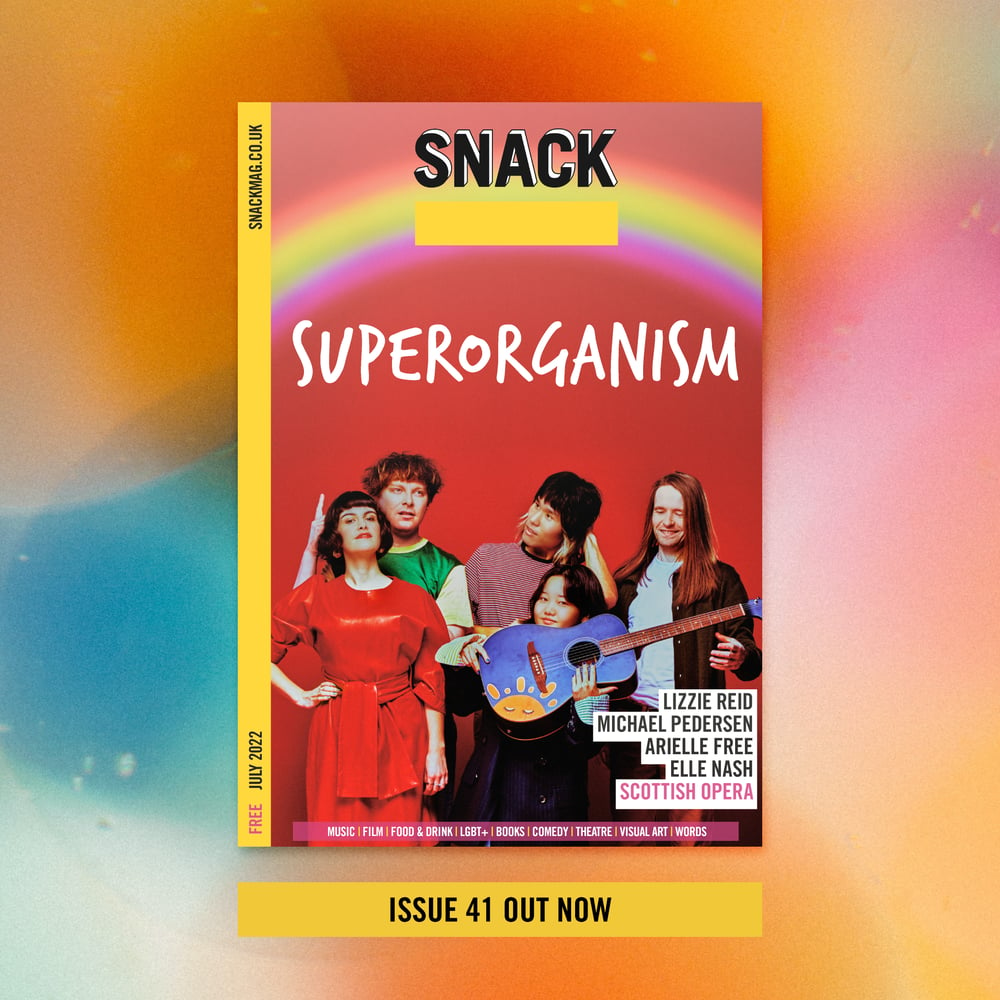 Order a physical copy of SNACK Issue 41, July 2022 in the post.
SNACK is 100% independent: all purchases & subscriptions go straight towards the day to running of the magazine.
The July 2022 issue of SNACK features interviews with:
Superorganism, Lizzie Reid, Michael Pedersen, Arielle Free, Elle Nash and we speak to William Morgan about playing the lead in Scottish Opera's upcoming promenade production of Candide.
Thanks for your support!
Price includes Post & Packing (1st class Royal Mail, UK only)