SNACK magazine: Issue 39 – May 2022 [Print edition]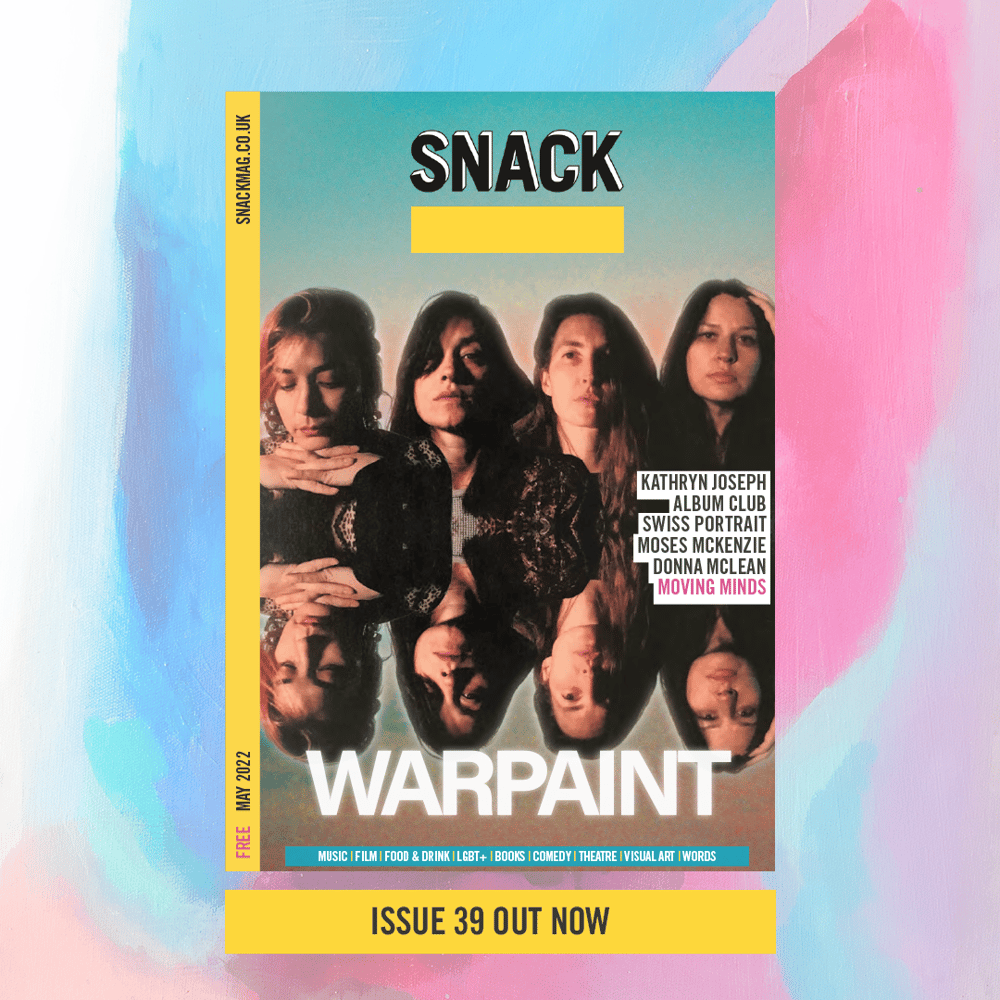 Order a physical copy of SNACK May 2022 in the post.
This issue of SNACK features interviews with: Warpaint, Kathryn Joseph, Album Club, Swiss Portrait, Moses McKenzie, Donna McLean, and Halina Rifai (Moving Minds at Scottish Mental Heath Festival).
Thanks for your support!
Price includes Post & Packing
(1st class Royal Mail)
UK only